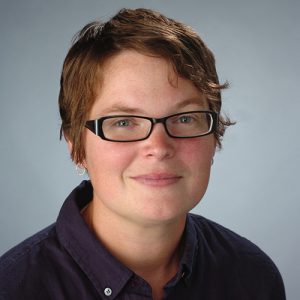 Gretchen Purser
Gretchen Purser is an associate professor in the Department of Sociology at the Maxwell School of Citizenship and Public Affairs at Syracuse University. She also serves as the research director on activism and advocacy at PARCC, where she coordinates the labor studies working group. She received a Ph.D. in sociology from the University of California at Berkeley and a B.A. in sociology from Smith College. Prior to joining the faculty at Syracuse, she was a University of California President's Postdoctoral Fellow in the Department of Sociology at the University of California at Davis. Purser has held fellowships at the American Academy of Arts and Sciences in Cambridge, Massachusetts, and the School for Advanced Research in Santa Fe, New Mexico and is currently a fellow with the Robert Wood Johnson Foundation's Interdisciplinary Research Leaders program.
Purser's scholarship focuses broadly on precarious work and the low-wage labor market as well as the reproduction and lived experience of urban poverty in the U.S. She uses ethnographic and/or community-based research methods to explore the changing nature of work and workers' movements, the housing struggles of the urban poor, and the ground-level practices of neoliberal poverty management. Her work has been recognized with a wide variety of publication awards from both the American Sociological Association and the Working Class Studies Association. She serves as the Associate Editor of Research in the Sociology of Work and as the Editor-in-Chief of the Marxist Sociology Blog.
Purser is deeply involved in community struggles for social and economic justice with strong commitments to both the Workers' Center of Central New York and the Syracuse Tenants Union.