Syeisha Byrd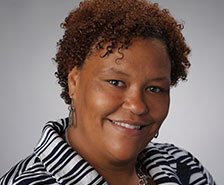 A life-long resident of Syracuse, Syeisha Byrd started serving the community at a young age, volunteering with the Boys & Girls Clubs of Syracuse. Through her membership of the Torch Club and then the Keystone club, she volunteered around the city with organizations such as the Rescue Mission, Meals on Wheels, and in elementary schools reading to younger children.
In August 2021, Syeisha accepted a position as the Director of Family Engagement with Early Childhood Alliance. In this role, she will help transform the local early childhood system so that it functions with families at the center and work collaboratively with parents making decisions around priorities, investments, and programs. Syeisha is dedicated to making change in the Syracuse community. She is an active board member both for Home headquarters, Inc. and Syracuse Urban Partnership. A resident of the north side of Syracuse, Syeisha serves her community as a facilitator for the Tomorrows Neighborhoods Today. She represents the north side on the Mayor Walsh's Quality of life committee.  Syeisha is passionate about volunteering with anything that involves youth and families, housing, growing food, and improving the city of Syracuse.
Beth Ferri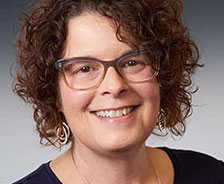 Beth Ferri is a professor of Inclusive Education and Disability Studies, associate faculty in Women's & Gender Studies, and coordinates the doctoral program in Special Education at Syracuse University. Ferri teaches courses in adapting instruction for diverse learners and critical issues in dis/ability and inclusion, as well as doctoral seminars in disability studies.
Ferri received her doctorate from the University of Georgia and has published widely on the intersection of race and disability. Her most recent book (co-edited with David Connor & Subini Annamma in 2016), DisCrit: Critical Conversations Across Race, Class, & Dis/ability, explores the collusive nature of race and disability in education (Teachers College Press).
Tula Goenka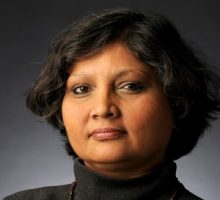 Tula Goenka is a professor, filmmaker, and social activist in S.I. Newhouse School of Public Communications. She teaches courses in multimedia storytelling, film production, and Indian cinema. She started her filmmaking career as an editor for Spike Lee, James Ivory, and Mira Nair, among others. She now produces and edits her own documentaries, including the award-winning PBS film "Dancing On Mother Earth," about singer/songwriter Joanne Shenandoah and "El Charango," about the musical instrument from Bolivia.
Since 2008, Goenka has been the creator and program director of the month-long Bollywood Snapshots: Internships in Mumbai (#SUBollywood), offered through SU Abroad.
Ahlam Islam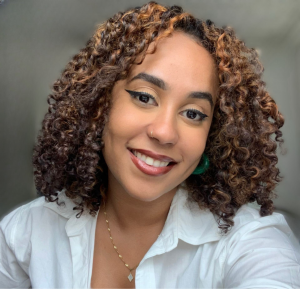 Ahlam Islam is the Program Coordinator for the McNair Scholars Program, a program geared to increasing equity in higher education by supporting students from marginalized backgrounds in their research pursuits and the graduate school application process. She earned her Bachelor of Arts from Syracuse University studying Sociology and Citizenship and Civic Engagement. As an undergraduate, she engaged in research exploring the mental health utilization of college of students of color and designed and implemented intersectional workshops and initiatives at both the Shaw Center and the Barnes Center at the Arch.
She is currently working on her Master's in Cultural Foundations of Education and is dedicated to improving equity in higher education, which is reflected in her academic and professional endeavors. She strives to connect students with experiences that will broaden their academic curiosity and increase their access to opportunities and spaces that will enhance their abilities to promote equity and tangible change.
Danika Medak-Saltzman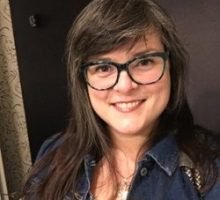 Danika Medak-Saltzman is an assistant professor in Women's and Gender Studies, with a focus on Indigenous Feminisms, Native histories, Indigenous thought and theory, transnational Indigeneity, Indigenous futurisms, and visual culture—including film and cultural production. She is a member and co-founder of the "Just Futures Project," and alongside Iyko Day and Antonio T. Tiongson, Jr. she is co-editor of the "Critical Race, Indigeneity and Relationality" book series for Temple University Press.
In her scholarship, as in her teaching, Medak-Saltzman seeks to reevaluate representations of Native people to underscore how Native peoples have always worked to negotiate difficult situations and visualize/create/manifest Indigenous futures in spite of persistent colonial actions and narratives that mandate Native disappearance.
Anne Mosher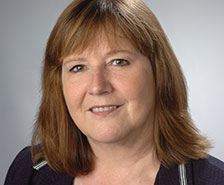 Anne Mosher is chair of the Maxwell Citizenship and Civic Engagement Program and associate professor of geography at Syracuse University. A senior research fellow in the Maxwell School's Moynihan Institute of Global Affairs, Mosher is also a member of New York Public Scholars for the New York Council for the Humanities, a past board member to the Alden Street Foundation, and a volunteer at St. Lucy's Food Pantry on Syracuse's Near Westside. She earned her doctorate and master of science degree from the Pennsylvania State University, attended Lancaster University (U.K.), and graduated magna cum laude from Macalester College.
Mosher's teaching and research interests focus on the history of urban planning and infrastructure, engaged placemaking, crisis and disaster management, public memory as expressed via social media, and interdisciplinary theories of space and place. Mosher's 2004 book, Capital's Utopia, is based on work that won the Association of American Geographers' Nystrom Award for best Ph.D. dissertation research.
Emily NaPier Singletary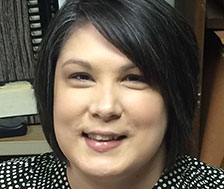 Emily NaPier Singletary is the Co-Founder and Co-Executive Director of Unchained, an organization based in Syracuse, New York that organizes and advocates to dismantle the carceral state. She leads Unchained with her husband, Derek Singletary, who has been incarcerated in New York State prison since 2010. Unchained co-wrote the Less is More: Community Supervision Revocation Reform Act, the most transformative parole reform ever enacted in the U.S., and co-led the campaign to make it law. Emily has worked to dismantle systems of punishment for nearly two decades as an organizer, advocate, researcher and educator.
Prior to founding Unchained with Derek, she spent 12 years with the Center for Community Alternatives, New York State's oldest alternative-to-incarceration organization. There she played a lead role multiple local and statewide campaigns, including campaigns to remove the criminal history question from the admissions application for the State University of New York (SUNY) and to stop automatically prosecuting 16- and 17-year-olds as adults in New York. Emily has taught at Syracuse University, Ithaca College, Onondaga Community College, and Cornell University's Prison Education Program. She holds an MA in Sociology from Syracuse University. Her personal experience as a family member of incarcerated loved ones drives and informs her work.
Cjala Surratt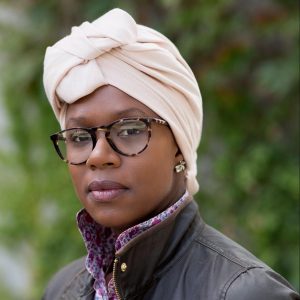 Cjala Surratt's work in the arts focuses on equity and restorative justice, emphasizing socially engaged practices, site-specific projects, and public interventions. An alum of Syracuse University's College of Visual and Performing Arts ('22), she has worked in public relations, marketing, and community outreach for various arts, culture, and social justice organizations for the past 20 years. As public relations director of The Redhouse Arts Center, she promoted theater productions, film screenings, live concerts, and art exhibitions. As marketing director at the Community Folk Art Center, she focused her skills on representing and promoting visual artists from the African American Diaspora.
She currently serves as the communications coordinator for Light Work and Urban Video Project, a community-access digital service lab and art gallery for emerging and underrepresented artists working in photography and moving images. She serves on the Community Folk Art Center Advisory Board, Everson Museum of Art Members' Board Racial and Equity Task Force, and NYS Arts Commission. Surratt is a co-founding member of the Black Artist Collective and Black Leadership Coalition, both of which seek to center Black and Brown communities' concerns in politics, arts, and cultural spaces. In 2021 she received the Interfaith Works: Racial Justice Catalyst Award. Other current appointments include: Central New York Arts Decentralization Grants (juror), Creatives Rebuild New York: Central New York and Finger Lakes Region (outreach coordinator/ juror), HueArts New York State (advisory committee), and Onondaga County Poet Laureate Selection Panel (juror).
Julia White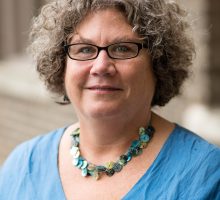 Julia M. White is an Assistant Professor in the Department of Teaching and Leadership in the School of Education, Syracuse University. She directs the interdisciplinary minor in Atrocity Studies and the Practices of Social Justice and is the co-coordinator of the Spector/Warren Fellowship for Future Educators.
She has served as co-chair and secretary/treasurer of the Disability Studies in Education SIG of AERA and as secretary/treasurer, program chair, and chair of the Special and Inclusive Education Research SIG of AERA. With Christine Ashby, she is co-editor of Excelsior: Leadership in Teaching and Learning. Her research agenda includes special educational policy at the national and international levels and inclusive education as a human right, particularly related to Romani students in Central and Eastern Europe and students with significant disabilities.