Kal Alston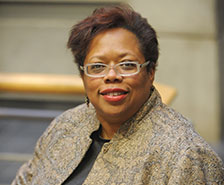 Kal Alston is associate dean for Academic Affairs and professor of cultural foundations of education in the School of Education. She has served as Syracuse University's associate provost, senior associate provost, and senior vice president.
Alston has been a speaker and presenter on topics in higher education, including women in STEM, engaged scholarship and teaching, sexual harassment, race and implicit bias in higher education, and the ethics of leadership. A philosopher of education, Alston earned a doctorate from the University of Chicago and a bachelor's degree in drama from Dartmouth College.
Beth Broadway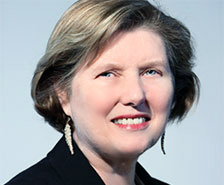 Beth Broadway is the president/CEO of InterFaith Works, a non-profit organization that affirms the dignity of each person and every faith community. Prior to this, Broadway led InterFaith Works' Community Wide Dialogue to End Racism (now the El-Hindi Center for Dialogue) and initiated the annual Duck Race to End Racism.
Broadway is also the designer and facilitator of the Central New York Community Foundation's Leadership Classroom, a program for residents wanting to be active in improving the quality of life in their neighborhoods. Broadway was also the principal consultant on the development of the City of Syracuse's neighborhood planning program, Tomorrow's Neighborhoods Today.
Syeisha Byrd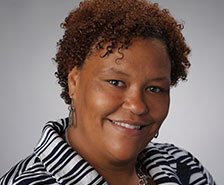 Syeisha Byrd serves as the director of Engagement Programs at Hendricks Chapel. She works towards building relationships and engaging students and staff through service opportunities in the City of Syracuse.
Byrd earned a master's degree in social work from the Falk College of Sport and Human Dynamics. She has served as a board member for the Near Westside Initiative, United Way's community impact committee, and Northside Up. On campus, Syeisha serves on the MLK community celebration committee and is a facilitator for Conversations around Race and Ethnicity.
Sekou Cooke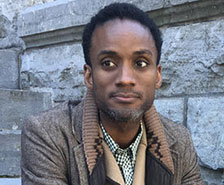 Sekou Cooke is an assistant professor at the School of Architecture, where he teaches design studios and seminars that value breadth of exploration over formulaic production. Cooke holds a bachelor of architecture from Cornell University, a master of architecture from Harvard University, and is licensed to practice architecture in New York and California.
Through his professional practice, Sekou Cooke STUDIO, he brings thoughtful processes and rigorous experimentation to a vast array of project types from commercial and residential works in New York, New Jersey, and North Carolina, to mixed-use projects and tenant improvements in California, to speculative developments in Liberia and his native Jamaica. Through his research, practice, and other academic endeavors, Cooke hopes to leave an equally lasting impact on ivory towers and underserved communities.
Beth Ferri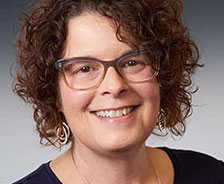 Beth Ferri is a professor of Inclusive Education and Disability Studies, associate faculty in Women's & Gender Studies, and coordinates the doctoral program in Special Education at Syracuse University. Ferri teaches courses in adapting instruction for diverse learners and critical issues in dis/ability and inclusion, as well as doctoral seminars in disability studies.
Ferri received her doctorate from the University of Georgia and has published widely on the intersection of race and disability. Her first book, (with David J. Connor), Reading Resistance: Discourses of Exclusion in Desegregation and Inclusion Debates, documents how problematic rhetorics of race and dis/ability were used to maintain and justify segregated education in the U.S. after the historic Brown v. Board of Education decision.
Jeffery Mangram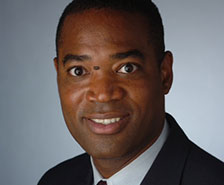 Jeffery Mangram is associate professor and coordinator of social studies education at Syracuse University's School of Education. Mangram distinguished himself in the classroom as a social studies teacher before returning to the School of Education to complete his doctorate, including being named a finalist for the New York State Teacher of the Year award.
Mangram earned a bachelor's degree in policy studies/political studies, a master's degree in social studies education, and a doctorate in Teaching and Curriculum, all from Syracuse University.
Anne Mosher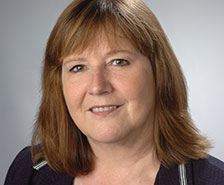 Anne Mosher is chair of the Maxwell Citizenship and Civic Engagement Program and associate professor of geography at Syracuse University. A senior research fellow in the Maxwell School's Moynihan Institute of Global Affairs, Mosher is also a member of New York Public Scholars for the New York Council for the Humanities, a past board member to the Alden Street Foundation, and a volunteer at St. Lucy's Food Pantry on Syracuse's Near West side. She earned her doctorate and master of science degree from the Pennsylvania State University, attended Lancaster University (U.K.), and graduated magna cum laude from Macalester College.
Mosher's teaching and research interests focus on the history of urban planning and infrastructure, engaged placemaking, crisis and disaster management, public memory as expressed via social media, and interdisciplinary theories of space and place. Mosher's 2004 book, Capital's Utopia, is based on work that won the Association of American Geographers' Nystrom Award for best Ph.D. dissertation research.
Tere Paniagua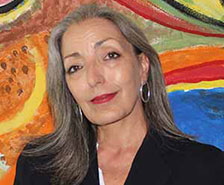 Tere Paniagua is the executive director of cultural engagement for the Hispanic community at Syracuse University's College of Arts and Sciences. She oversees the management and programming of two SU-sponsored off-campus art centers: La Casita Cultural Center and Punto de Contacto-Point of Contact. Both programs are co-curricular portals for cultural heritage research, media studies, Latin American arts, and education programming connecting Hispanic communities on and off the SU campus.
Paniagua is associate editor of Point of Contact publications and an adjunct faculty at Syracuse University, where she teaches two Spanish courses. She received the 2010 Chancellor's Award for Scholarship and Community Engagement for Hispanic Journalistic Practices
Scott Manning Stevens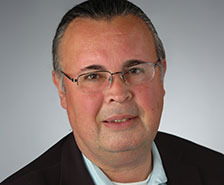 Scott Stevens is an associate professor and director of the Native American and Indigenous Studies program, and an associate professor in the English department at Syracuse University's College of Arts and Sciences. Stevens earned a bachelor's degree in English from Dartmouth College and masters and doctorate degrees in English from Harvard University.
Stevens's primary research and teaching interests is in Native American cultures of the Northeast from the pre-colonial period to the present, with specialized area interests in visual culture, museum studies, and Native American literatures. His published works include: Why You Can't Teach United States History without American Indians, Art of the American West: The Haub Family Collection at the Tacoma Art Museum, and Home Front: Daily Life in the Civil War North.