ParKer Bryant is a Ph.D. student in the literacy education department in the School of Education. As a Blackqueer, non-traditional, doctoral student, ParKer is of a generation raised on the principles of Billie Holiday "God bless the child that's got his own," Black Christian emphasis, "faith without works is dead," and the street poetics of Lauryn Hill, "how you gon' win when you ain't right within." Born and groomed in Jacksonville, FL, ParKer carries no expectation that anything in this life should just be given to her. Therefore, ParKer acquires and evolves multidimensionally through acts of service and her commitment to love as a living practice. ParKer's research is rooted in the mindbody liberation she found in words and storytelling as a young human. And as a Ph.D. student, ParKer investigates racialized and linguistically biased texts' mediation on Black youths' cognition.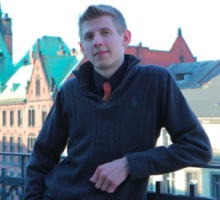 Aren Burnside (he/him/his) is a third-year Ph.D. student in the anthropology department at the Maxwell School. After growing up locally, he obtained a B.A. in anthropology and a B.A. in philosophy from Syracuse University in 2020. He is interested in the way that space is made, both physically and socially, within the city of Syracuse and its surrounding townships, suburbs, and environments. Through the Lender Center Fellowship, he hopes to build a critical dialogue that examines, reevaluates and begins to deconstruct the ways that powerful institutions have militarized the city of Syracuse and employed new technologies to surveil, contain, and disenfranchise marginalized populations within the city. He is excited to work with this disciplinary team of incredible scholars to help think about and build a more inclusive, equitable, and just Syracuse.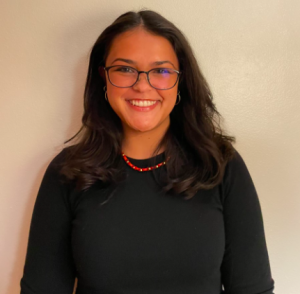 Nadia Lyngdoh-Sommer
(she/her/hers) is a second-year honors student majoring in sociology. Nadia is from Singapore and is very interested in social justice issues, especially immigration and criminal justice. Throughout her time at the University, Nadia has prioritized engaging with the Syracuse community by working as a Syracuse Literacy Corps Tutor at the Northside Learning Center. Here, Nadia has been able to form strong connections with and learn from the northside community, as well as see the inequalities they face. Nadia is excited to further explore these inequalities by researching the use of AI in policing and how it disproportionately affects communities of color in Syracuse. Nadia hopes that this research will allow her to help support and amplify the voices of local activists who have been calling for justice in the community.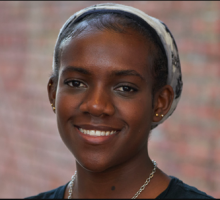 Cheryl Olanga is a sophomore in computer science in the College of Engineering and Computer Science.
Since coming to the University, Cheryl has become more aware of the ways AI is inherently biased against people of color and plans to use her student fellowship and her academic pursuits to devise a framework and a blueprint for devising solutions to the implicit biases found in AI. Cheryl wants to use her computer science degree to help solve the social issues we are facing. Cheryl hopes that the Lender Student Fellowship will provide her with a platform to actualize her dreams and passion for changing systems that have become normalized in contemporary society.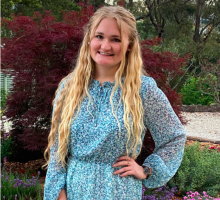 Anna Terzaghi is a Junior at Syracuse University majoring in international relations and anthropology in the Renée Crown Honors Program. Anna is an international student from Sydney, Australia, and approaches her work with a global perspective. Her academic interests focus on international human rights and archival research, and she is looking forward to further examining the current-day use of drones and AI in the Syracuse community and beyond.