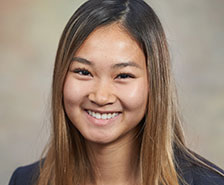 Phoebe Ambrose is a junior with a double major in Food Studies and Citizenship and Civic Engagement, and a minor in Sustainable Food Enterprises. Phoebe grew up on a farm in Jamesville, New York, which sparked her interests in agriculture, food, and community engagement. Throughout her time at the University, Phoebe has volunteered at various local farms and nonprofits including Brady Farm, Pete's Giving Garden and the Westcott Community Center. While at Brady Farm, Phoebe experienced the extensive time and care necessary to grow food, as well as the generosity and kindness of the Syracuse community during weekly visits from local residents. Phoebe is excited to further explore the role of community gardening and organizational partnerships in creating an equitable, sustainable and inclusive food system in Central New York.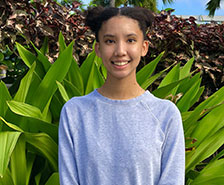 Shiori Green is a fourth-year student majoring in architecture. Her academic interests include ecological and community based design strategies, with a special interest in design centered around the lived experience. As a member of the Campus As a Lab for Safety (CALS) research project which analyzes the relationship between illumination levels and perceptions of safety, she specializes in data visualization strategies and mapping invisible connections. Shiori is excited to build critical connections with the communities of Central New York, and to investigate the relationship between good design and positive social change.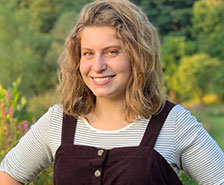 Anna Gugerty is from Homer, New York. She is a third-year student dual majoring in linguistics and environment, sustainability, and policy (ILM), with a double minor in Food Studies and Spanish. Anna is interested in ties between social justice, climate change and food security, and the sociolinguistics of how language interplays between these topics. During her time at the University, she has continued her passions for agriculture and the environment by volunteering at local gardens and farms, as well as being a part of SU-CSCS's 2020-2021 CNY Sustainable Food Specialist Program. Anna is honored to be selected as a Lender Center Student Fellow to honor the work of her late professor, Evan Weissman, and continue his passion for social justice. She wants to ensure his legacy and vision remains by researching localized solutions derived from the community itself to address the systemic barriers preventing food security and create food policy that promotes sustainability and equality.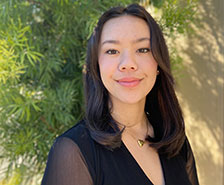 Nicky Kim is a first-year student majoring in citizenship and civic engagement and policy studies, and plans to minor in Spanish. Nicky is from the Bay Area, California, and grew up familiar with social justice movements and mutual aid projects. She is extremely interested in studying the ways race and class intersect and is eager to learn more about dismantling the structural problems that harm local Syracuse residents. Nicky is well versed in social media platforms and hopes to use that knowledge to engage the student body at the University in volunteer opportunities and community-based support.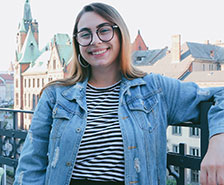 Taylor Krzeminski (she/her/hers) is from New Haven, Connecticut. A Syracuse University alumna, Taylor is currently a master's candidate in public diplomacy and global communications at the Newhouse School and Maxwell School. She is also pursuing a Certificate of Advanced Studies in women and gender studies. Taylor is passionate about inclusive sustainability and environmentalism, particularly recognizing the role of Indigenous Knowledge in protecting the planet. She believes that food system initiatives offer opportunities for communities to develop their own definitions of health and serves as a form of resistance to the institutions which devalue marginalized peoples and the environment. Taylor hopes to bring a Health at Every Size perspective to research on community food systems and their relationship to human health.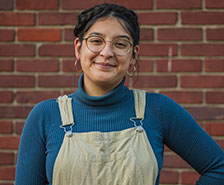 Avalon Gupta VerWiebe (she/her/hers) is a first-year graduate student in the food studies program. She is a radical organizer and student whose organizing and research interests broadly center around race, class, the environment and gender within the food system. Avalon is guided by principles of transformative justice and abolition. Although born in Syracuse, she has lived in Louisville, Kentucky, for the past 11 years. Avalon has been involved in numerous types of community organizing in Louisville and the surrounding region, including an outreach role with an organization aiming to open a cooperative grocery store, labor union work with the United Food and Commercial Workers and urban agriculture work at various community gardens. She is excited to re-embed herself in the Syracuse community through this project and learn more about the regional food movement work being done.