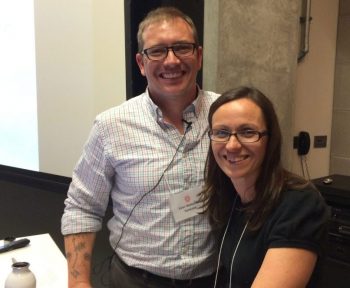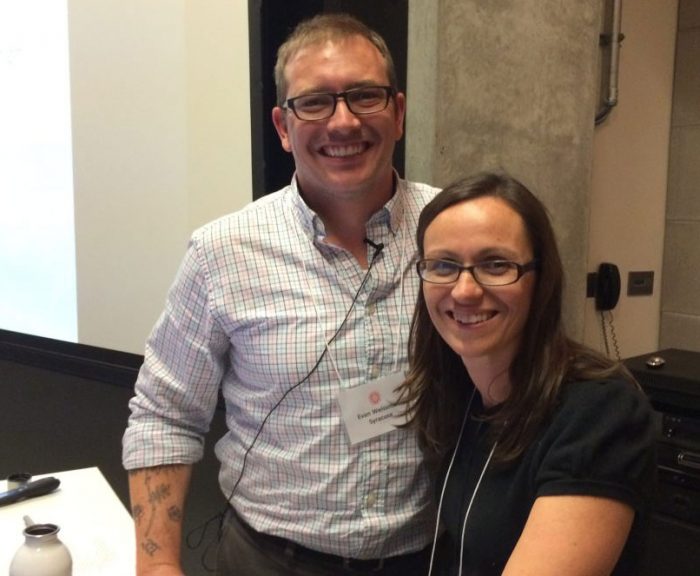 Evan Weissman, associate professor of food studies and nutrition in the Falk College, was named the 2020-2022 Lender Faculty Fellow in the spring of 2020. Shortly after, Evan unexpectedly passed away. His accepted proposal, Food Justice within the Syracuse-Onondaga Food System Alliance, examined if the food systems in Syracuse were meeting the needs of the community, particularly during the COVID-19 pandemic.
In collaboration and consultation with the Falk College, as well as local food system representatives, the Lender Center chose Jonnell Robinson to carry on the fellowship in Weissman's name. By selecting Robinson, the Lender Center ensured that the fellowship will be a testament to Weissman's passion for advancing food justice in the local Syracuse communities.
Robinson is an associate professor of Geography and has been the director of the Syracuse Community Geography Program at Syracuse University since 2005. Her research and teaching interests include community-based and participatory action research, and specifically, Participatory GIS (Geographic Information Systems). Robinson collaborates with grassroots and community-based organizations to use geographic inquiry to better understand and address social and economic disparities. She is also interested in how and why community-based organizations use geospatial technologies, as well as the limitations to these approaches, in advancing grassroots action research agendas. Robinson teaches courses in community geography, geographic field methods and GIS. She received her Ph.D. in Geography (2010) and a Master of Public Health (2003) from the University of North Carolina, Chapel Hill.
"Jonnell embodies the spirit of Evan's colleagues rallying to keep his project and dream and all of the work he had done alive, even though he has left us," says Kendall Phillips, co-director of the Lender Center and professor of communication and rhetorical studies in the College of Visual and Performing Arts. "Like Evan, Jonnell has a longstanding relationship with the community, which was important, and it was clear she was open to interdisciplinary collaboration and finding new ways to approach this problem."
"You want people in the fellowship who believe in the scholarship and action they described in the application," says Marcelle Haddix, Lender Center co-director and Dean's Professor in the School of Education. "This was Evan's life work, so I think out of such a negative and sad situation it is reassuring to see Jonnell and a number of people come together to carry out his work in the way that honors the integrity and vision of what he proposed."
The fellowship supports a two-year research project to critically and creatively explore contemporary social issues, develop innovative approaches to these problems, and implement useful and sustainable initiatives. Working in partnership with the Syracuse Onondaga Food Systems Alliance, a newly created food policy council, Robinson will lead a team of students to actualize the Food Justice with the Syracuse-Onondaga Food System Alliance project and conduct participatory action research to promote community-driven food policies and practices, while studying the strengths and weaknesses of the local food system to provide a model for how local food policy councils can address structural inequalities in food systems.
"I'm honored to carry out this fellowship in Evan's memory," Robinson says. "Evan's contributions to the everyday practices and academic scholarship of food justice are profound. The Lender Faculty Fellowship will enable a passionate team of SU students and faculty to realize Evan's vision of strengthened local food policies and grassroots efforts."